Leadership and Office Volunteers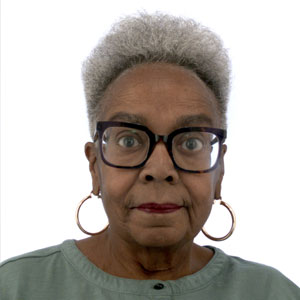 Madeline Franklin – Executive Director
Madeline Franklin is the founding Executive Director of STL Village. She first became involved with the organization during its exploratory phase. Serving as Executive Director of STL Village is an encore career for her. Madeline's passion has always been to serve people and she is fulfilling it by supporting the members of STL Village.
Liz Backus – Communications Volunteer
Richmon (Skip) Coburn – Volunteer Coordinator
Diana Gualdoni – Social Media
Charley Johnson – Office Assistant
Cheryl Sharpe – Membership Outreach Coordinator
---
Board of Directors
J. Mike Keller, Co-Chair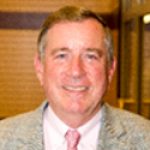 Mike Keller retired in 2016 after serving 12 years as executive director of Independence Center, a leading Clubhouse model program for adults with mental illness serving more than 1600 individuals each year. His 35 years of experience in nonprofit leadership includes ten years as president of St. Joseph Institute for the Deaf and three years as vice president of marketing for the St. Louis Regional Chamber and Growth Association. Mike is a past chair of the Missouri Mental Health Foundation, a member of the advocacy committee of Mental Health America, and has served in leadership and board roles for many other mental health advocacy, nonprofit health and community service organizations in St. Louis. Mike is currently an active volunteer with Boys Hope Girls Hope, the United Way of Greater St. Louis, Healing Action, and St. Louis Effort for AIDS. He chairs the advisory board of the Ignatian Volunteer Corps and serves on the boards of Illuman International and Bethesda Healthcare. A native of Wichita, Kansas, Mike has a B.A. in English from Newman University and a master's degree in educational administration from St. Louis University. He and his wife Patty have six grown children and ten grandchildren.

Daniel Rosenthal, Co-Chair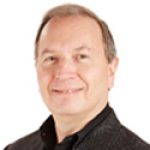 Dan Rosenthal has an architecture degree from Carnegie Mellon University and has been an architect for over 36 years, most recently as principal and market leader of housing at BatesForum. Previously, Dan was director of housing and director of architecture for Integrated Services at Lawrence Group for 20 years. Projects included student housing at Washington University in St. Louis and Southeast Missouri State University, condominiums and apartments in downtown St. Louis, and senior care facilities including Covenant Place II in Creve Coeur, MO, The Sarah Community in Bridgeton, MO, Nazareth Living Center in St. Louis, Active Senior Housing in Golden, CO, Continuing Care Retirement Communities (CCRC) for the Stratford Companies and master planning for Discovery Communities in Florida. Additional past clients include D.R. Horton (DHI Communities), St. Andrews Resources for Seniors System, and Cardinal Ritter Senior Services. Dan places a high-value on sustainable design and has worked extensively in modular construction, panelization and recycled shipping container-based building, which included stores for Starbucks. He is committed to continuing to expand his expertise and knowledge related to habitation design and trends. He is especially interested in improving the lives of older adults through sensitive design solutions for healthy, socially engaged, and intellectually stimulating communities and is proud to serve on the St. Louis County Older Adults Commission.
Edmund O. Acosta, PhD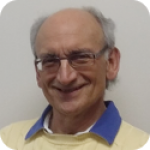 Edmund O. Acosta has traveled extensively throughout the world. Raised in a military family, Edmund attended seven different schools during his elementary and high school years. He graduated from Rice University with a degree in history and economics. He completed his doctoral studies in economic history at Washington University in St. Louis. Prior to his career as an economist with the United States Department of Defense, he was a college professor for several years. He presently serves on the board of trustees of the University City Public Library. Edmund is a wonderer, eclectic, and curious, and extensively involved in lifelong learning.

Robert Babione, JD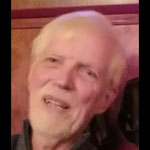 Robert Babione, JD, moved to St. Louis to attend college. After graduation he remained in St. Louis and worked as a computer programmer for three years and later enrolled in law school. Most of his legal career was related to criminal defense work. Following retirement, Babione spent two years with AmeriCorps in West Virginia. He also enjoyed taking several courses at Forest Park Community College.
Sheila Bassoppo-Moyo, Ed.D.

Sheila Bassoppo-Moyo, Ed.D., is Healthcare Coordinator at the St. Louis Area Agency on Aging, a role she's held since 2018. Prior to this, she worked at the St. Louis O'Fallon Park YMCA as coordinator of the Active Older Adults group and as a fitness instructor. Sheila was born in St. Louis, attended Vashon High School and completed her secondary education at Phillips Exeter Academy in Exeter, New Hampshire. She worked and studied in New York City from 1974 to 1979 where she completed her bachelor's degree at Barnard College and later graduate work before moving to Zimbabwe with her new husband. There, she worked in consumer affairs and journalism for ten years and returned to the U.S. in 1990. She has taught English, communications, and education classes at various levels including middle-school, community college, and a four-year university, and earned a doctorate in adult education from the University of Memphis in 1999. From 1999 to 2002, she worked as a subcontractor for the United States military teaching education courses in Japan and South Korea. After living in the southern U.S. for several years, Sheila returned to St. Louis is in 2013 to care for her disabled siblings and went on to work in the fields of wellness and aging.
Richmond "Skip" Coburn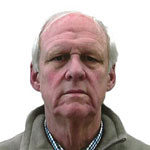 Skip Coburn retired as a senior vice president in commercial real estate after 32 years with Boatmen's Bank, Nations Bank, and Bank of America. During his career with those banks, he closed hundreds of loans for multi-family housing, office buildings, and retail centers located across the Midwest and Southeast. Locally, he was responsible for a number of impactful projects including the rehabilitation of the Old Post Office in Downtown St. Louis and the first Office building constructed in the CORTEX Bio-Science District. During the last eighteen years of his banking career, he concentrated on the development of numerous affordable multi-family housing projects, serving low-income families, veterans, and homeless individuals. In 1997 he received the Nations Bank Lend Award for his efforts to finance various projects in low income neighborhoods. He also served for several years on Boatmen's Community Reinvestment committee, the board of directors of the St. Louis Equity Fund, Hope House, the City's transitional housing project, and Beyond Housing, a local affordable housing development organization. While working at Bank of America, he was a volunteer instructor in financial literacy for s savings incentive program sponsored by the Urban League and United Way. Skip holds a Bachelor of Arts Degree from George Washington University and a Master of Public Administration Degree from American University. Currently, he serves on the STL Village Board of Directors as Treasurer, the Board of Directors of French Colonial America, and is also an active member of Trinity Episcopal Church CWE.
Bob Eigenrauch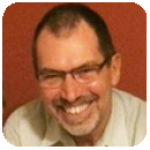 Bob is a lifelong resident of St. Louis, growing up in the Walnut Park area and residing in the Central West End for the past forty years. He feels strongly about helping to make our community a place where all hearts can be at home. Bob's first career was in Graphic Arts for 32 years, working for several advertising agencies in the St. Louis area. He later pursued his second career by earning an M.A. in Pastoral Studies from Aquinas Institute of Theology. Bob became the Chaplain at the Fern & Russell de Greeff Hospice House at St. Anthony's Medical Center where for fourteen years he shared the journey of loss with patients and families of all faiths, races, and genders. Bob also facilitated a bi-monthly grief support group. It was in this second career that Bob felt most at home as he served others, providing hope and comfort. Bob has served on the board of the Gateway End of Life Coalition, is active in his parish, St. John the Apostle and Evangelist Catholic Church in downtown St. Louis and has presented many lectures, workshops, and retreats on loss and end of life.
Michelle Glass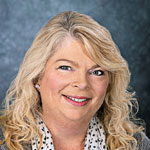 Michelle Glass, Senior Vice President, Senior Living and In-Home Services with Bethesda health Group, has been serving St. Louis area seniors since 1995. Michelle's current area of responsibility combines her love of independent living and support services. She is responsible for providing overall management and leadership for Bethesda's six independent living retirement communities, as well as the organization's in-home services: Bethesda Support Solutions (Private Duty, Care Management & Transportation), Bethesda Hospice Care and St. Andrews & Bethesda Home Health (operated in partnership with St. Andrew's Resources for Seniors). Prior to this position, Michelle served as the Vice President and Director, Senior Support Solutions, where she was instrumental in the development of this specialized program. Senior Support Solutions provides seniors with innovative solutions for receiving services that will keep them in the privacy and comfort of the place they call home. She has also served as Vice President and Administrator of The Charless Home, and General Manager at both Bethesda Orchard in Webster Groves and Bethesda Barclay House in Clayton.
Jennifer Higginbotham, MSW

Jennifer received a Bachelor of Arts in Psychology from Millikin University in Decatur, Illinois, and a Master's in Social Work from Washington University. While at the Brown School of Social Work, Jennifer was first introduced to Independence Center as a practicum student. She was instantly passionate about the Clubhouse Model approach of psychosocial rehabilitation. Jennifer is on the Faculty for Clubhouse Development as well as the Advisory Council for Clubhouse International. She has also been instrumental in mentoring the other Clubhouses in Missouri and initiated the first Clubhouse Coalition in the state. Jennifer received the Mortimer Goodman Mental Health Professional award from NAMI St. Louis. She is a Licensed Clinical Social Worker and is currently the Associate Director of Operations at Independence Center where she has worked for 35 years.
Nancy Morrow-Howell, PhD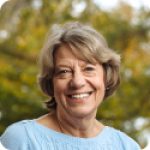 Nancy Morrow-Howell is on the faculty at the George Warren Brown School of Social Work at Washington University and holds the Bettie Bofinger Brown Distinguished Professorship. At the Brown School, she teaches graduate courses in gerontology and research. She is also the Director of the Harvey Friedman Center for Aging. Her research interest is the productive engagement of older adults.
Carroll Rodriguez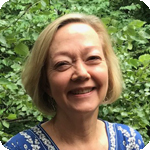 Carroll Rodriguez is retired from a career in the field of aging including 25 years with the Alzheimer's Association where she served as the chief operating office_ r and senior vice president of public policy. With a strong belief in the power of grassroots advocacy, she advanced legislation at the state and federal level with a focus on equitable access to care and support as well as research funding. Currently, she serves in an appointed position with the St. Louis County Older Adults Commission and is an active member of the Spirit of St. Louis Women's Fund. She has a degree in social work from Florida State University.
Dr. Monique M. Williams, MD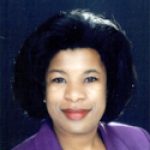 Dr. Monique Williams is a primary care physician at BJC Medical Group and is involved in community, clergy, and health professional education and outreach. She earned undergraduate, graduate and MD degrees at Washington University in St. Louis and completed her residency and fellowship at Barnes-Jewish Hospital and Washington University. She joined Washington University School of Medicine faculty in 2004, serving as assistant professor of medicine in the Division of Geriatrics and Nutritional Science, clinician at the Knight Alzheimer's Disease Research Center (ADRC), and director of the Knight ADRC's African American Outreach Satellite until 2012. At Texas Tech University Health Science Center, she served as associate professor and interim chief of the Division of Geriatrics in the department of internal medicine and director of geriatric outreach and education at the Texas Tech Garrison Institute on Aging. Her research focuses on minority aging and health, Alzheimer's disease, ethical issues in research and health disparities across the lifespan. Upon returning to St. Louis in 2014, Dr. Williams was medical director for VITAS Healthcare Saint Louis until 2018. She is a member of the National Institute on Aging Health Disparities Resource Person Network and was appointed to the Gerontological Society of America Biological Sciences Executive Committee and Task Force on Minority Issues in Gerontology. Dr. Williams is a member of the National Medical Association and the Mound City Medical Forum (Missouri chapter of NMA), serving as program chair from 2010-2012, 2014-2015 and elected president in 2016.
Lisa Hansen, Board Member Emerita
Malaika Horne, PhD, Board Member Emerita
Jennifer Kovar, JD, Board Member Emerita
Sally Nikolajevich, Board Member Emerita
---